Good evening my Dear AALEA Brothers and Sisters,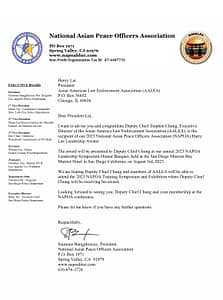 More good news. 
Please join me to congratulate our beloved AALEA Brother, AALEA Executive Director,
and Deputy Chief of CPD, Stephen Chung, on winning the National Asian Peace Officers Association (NAPOA) 2023 Harry Lee Leadership Award.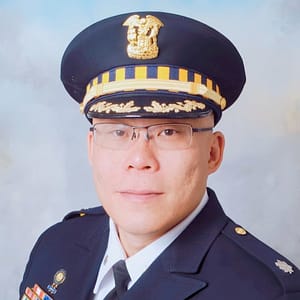 STEVE, WE ARE PROUD OF YOU. 
Asian American Law Enforcement Association