"Leadership and learning are indispensable
to each other." – John Kennedy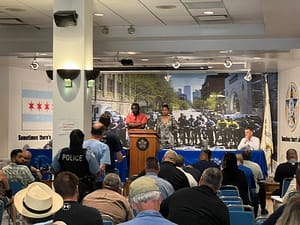 5/31/2023 An amazing event for law enforcement leaders learning each other by food and culture, event organized by Fraternal Order of Police Chicago Lodge #7.
Twelve Chicago Police associations come together for this food tastes event by sharing their most representative unique ethnic group cuisine!
Great opportunity for the Chicago Police Department association members share thoughts, communicate, learn about each other , socialize, and taste amazing diversity ethnic group's cuisine.